Virtual Tours in Leasing
September 11, 2019
Setting the Stage
How does the old saying go? A picture is worth a thousand words, but a virtual 3D tour…is worth your time and investment.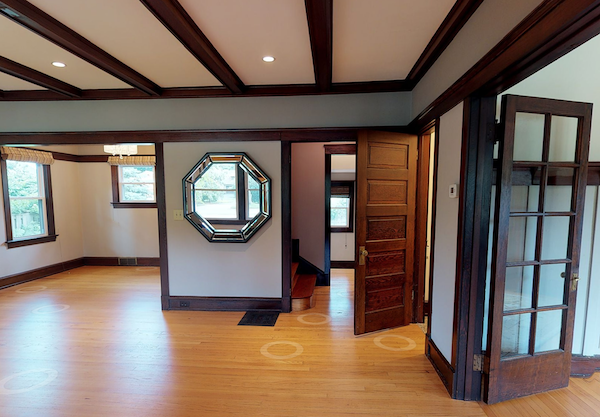 In Tenant Turner, currently 12% of active listings have a link to a video or virtual tour, the majority of which are links to YouTube video tours. But many people are dipping their toes in. Interestingly enough, 33% of customers have at least one video or virtual tour which is also on the upswing.
Benefits of Virtual Tours
The two main goals of virtual tours are to increase leads but decrease unnecessary showings.
Increase leads. With Tenant Turner, we increase leads by making property managers available 24/7 and providing real-time responses to tenant leads. Virtual tours help generate more tenant leads by making your listing more appealing. Zillow research shows that 41% of Millenials find video or virtual tours very important in helping them decide on their home. That proves out in statistics provided by Apartments.com who see a 250% increase in time on page when a page has a video or virtual tour, and there is a 49% increase in the number of leads. So, tenant leads gravitate to listings with tours, they spend more time viewing details about those rentals, and they are more likely to inquire.
Decrease unnecessary showings. Video and virtual tours allow tenant leads to self-select out of seeing a property based on having as much information as possible before actually having to go to the property. So we encourage and promote tours in Tenant Turner to provide an optimal tenant lead experience and reduce showings that won't translate into a signed lease. Basically, as much as our scoring algorithm weeds out leads who are not a good fit for a rental, a virtual tour can weed out rentals that are not a good fit for a particular tenant lead. So using both virtual tours and scheduling software creates an optimal leasing workflow.
What you should know: Whether using virtual tours or not, best practice is to have between 11 and 15 high-quality photos on your listing. According to Zillow those listings received twice as many views as listings with 5 photos. Even if you do virtual tours, it's still important to have these photos, because most listing sites do not highlight tours. Apartments.com highlights virtual tours better than most, and Zillow will highlight any homes with a virtual tour created in their Zillow 3D Home app.
More Options Than Ever Before
The Zillow 3D Home app was launched earlier this year, and It's completely free! That price tag does come with some limitations, though. It is only available on Apple iOS devices and doesn't offer some of the conveniences and features that you'll find in paid services like Matterport.
There are similar tools like zInspector that are used for property inspections that can stitch together 360 degree images to create a virtual tour. So when you do your next move-out inspection you can use zInspector to capture images of the home for inspection purposes then use those images to generate a unique virtual tour. This is a great option if you're using zInspector already or if you want to leverage your inspection times to capture marketing photos and virtual tours.
The primary option on the multi family part of our industry is Matterport. Matterport Tour is a high-definition photography tour that includes 1-20 locations within a rental and are combined into one realistic, interactive 3D and VR photography tour. Matterport requires the use of a camera that can cost between a few hundred dollars and a few thousand dollars. The better hardware allows for quick 360 scans of a room that is not only stitched together for a virtual tour but also can create accurate floor plans and 3D models with a doll house view.
Best Practices
If you're going to buy a camera, remember to budget for accessories like tripod, rotating mount, and camera bag.
If you'd rather not buy your own camera you can use outside services like HomeJab or Planomatic who can take the videos for you.
Set the stage just like you would for taking photos; declutter, set appropriate lighting, turn off anything moving like TVs and fans, and open doors to make for easy pathways.
Make sure you showing scheduler supports your virtual tours and highlights them appropriately.

Virtual tours are a strong addition to your toolkit to automate manual leasing processes, alongside solutions like Tenant Turner and electronic lockboxes for secure self-access. So you can free up more of your time to think bigger about growing your business.