Trusted by property managers across the country.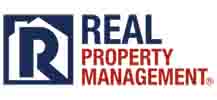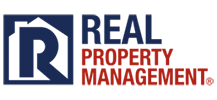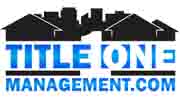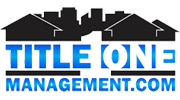 ---
Benefits
All your leasing activities in one place
Centralize all leads in the cloud with our modern tenant lead CRM.
Standardize your lead pre-qualification and stay Fair Housing Act-compliant.
Know where your leasing stands at all times with our powerful reporting.
Automated leasing frees you to grow your business
Reduce lead calls by 70% with our self-service phone system, or by 100% with our optional call center.
Automatically follow up, schedule, confirm, cancel, and collect feedback for every viewing.
Optionally add secure self-access with electronic lockboxes.
Never lose a quality lead to a competitor
Provide instant responses to all of your tenant leads emails and phone calls.
Automatic and repeated follow up throughout each step of the leasing process.
Keep leads engaged and repurpose them for your other available rentals.
---
Features
Centralized leasing dashboard
One place to see your listings, leads, and viewings.
Pre-qualification & scoring
Fair Housing Act-compliant pre-screening with scoring to focus only on qualified leads.
In-person showings
You control how and when you show your rentals, including clustering and open houses.
Lockbox showings
We support electronic lockboxes, combo lockboxes, and CodeBoxes.
Listing import
We automatically import your rental listings when you put them on market in your property management software so you don't have to re-type data.
Alerts
We call your attention to those rentals and leads who need your attention.
Viewings calendar
See all your viewings and their statuses in one place.
Application link
We send your rental application immediately following a viewing.
Wait list
Delay viewings while collecting pre-qualified leads.
Custom pre-qualification questions
We will ask your tenant leads any additional questions you use for screening.
Powerful reporting
Get all the details on leads, viewings, lead sourcing, CodeBox access, and more.
Calendar integrations
We can check your Google or Microsoft Office 365 calendar for scheduling conflicts.
Owner reports
We keep reports of each rental's lead and viewing activity that you can share with your owners.
Search
Quickly search your rentals, leads, viewings and more.
CodeBox
Manage your CodeBox inventory from one place. You can even send codes to vendors and agents.
Call recordings
All calls to our call center are recorded for your protection.
---
Tenant Turner Works With
We import your listing information so you don't have to enter it in multiple systems. And after a viewing we send your leads your online rental application.












---
Predictable, affordable pricing
Our pricing is easy to understand, and we don't charge hidden lead fees like the other guys. We even combine leasing line call center and electronic lockbox services into a single monthly price.
Scheduling Software
+ Automated Phone System
$1
per month, per residential unit under management
$50 minimum subscription
(bulk pricing available)

$69 $19 one-time carrier registration fee
Leasing Line
Call Center
$100
per month for the first 50 minutes
+ 65 cents per minute thereafter
SentriLock Electronic Lockbox
$175*
per SentriLock lockbox
*temporary discounted price of $155
+ $5.00 monthly service fee per lockbox
CodeBox Electronic Lockbox
$85-95
per CodeBox lockbox
+ $5.00 monthly service fee per lockbox