Property management leaders choose Tenant Turner
Our customers, in their own words.
Lease properties faster with less labor

"With Tenant Turner we are able to manage 400 units with just one leasing manager…we lease properties faster with much less labor. Nothing better than getting online applications from applicants that you didn't ever need to speak with."


Richard Henry
Owner
Druid City Properties
Such an easy process

"Tenant Turner is the best program we have invested in! What a game changer it has been for showing our rental properties, setting up appointments, pre-qualifying, and the follow-up Tenant Turner provides. Such an easy process for us and the prospective tenants. We have been able to tell such a difference in time management; it's a time saver all around! We love Tenant Turner and thank you for the service you provide…it was exactly what we needed!!!"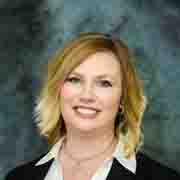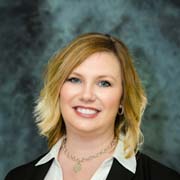 Dana Pittman
Director of Operations
River Oak Realty, Inc.
24/7 phone assistance

"We are a company that still live answers our phones, so reducing 90% of our phone call inquiries has been a major improvement. It has also decreased the time our properties are on the market as prospective renters are not waiting until Monday to hear back from us. They are able to schedule to view the property on a Saturday or Sunday, the same day they see it online!"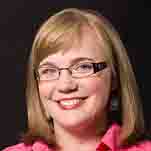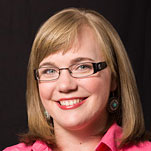 Bess Wozniak
Vice President
McCreary Realty Management
Get your personal time back

"Tenant Turner has given me my life back. Pre-screening tenants saves me at least ten to fifteen hours a week. Tenant Turner takes care of all of the late night and weekend calls that disrupted my personal life."


Annette Cousert
General Manager
Polaris Real Estate
The perfect assistant

"As a busy showing agent Tenant Turner has changed my life!!! Scheduling is so easy and Tenant Turner always confirms my appointments and lets me know when someone has not confirmed. Tenant Turner is the perfect assistant, always working even when I am not."


Valerie Wheat
Leasing Agent
Benefit National Property Management
Increase your capacity

"Tenant Turner has been a total game changer for our business. It has streamlined the showing scheduling process to an extent that our leasing team gained an entire work day per week back that they previously were spending scheduling showings. We now can focus on showing houses, which has increased the capacity of showings we can accomplish and reduced our vacancy rates. We implemented the CodeBox lockboxes this year for self-showings as well, and that alone allowed us to forgo hiring another leasing agent. I am a raving fan of Tenant Turner!"


Ben Parham
President
Integrity Realty & Management
Customer success—what it's all about.
"We rented over 700 properties last year, and we couldn't have done that without Tenant Turner. We wouldn't have been able to live up to the customer service expectations we have for ourselves."


Tim Wehner
Evernest (formerly Dodson Property Management)
2,500+ units
Pain Points
Maintaining customer service under rapid growth, overwhelming tenant inquiries, and employee burn-out.
Results
Time freed up to grow and provide top-notch customer service, happier and better informed clients, and improved employee energy and morale.
Success Story
"We used to get 50 phone calls a day at our office. It was really frustrating to have to answer the same question about a property over and over again. Now we don't get any. It's awesome!"


Dennis Swartz
Rickert Property Management
250+ units
Pain Points
Time wasted taking calls from poor-fit tenant leads, had to call to confirm appointments, and no-show appointments.
Results
No more calls, application rate doubled with greater success rate, and reduced no-shows.
Success Story
"Tenant Turner takes over the whole process from tenant inquiry through application and then converts right into our existing property management system. It's a solid process."


Eric Kelley
Compass Property Management
600+ units
Pain Points
Overwhelmed by tenant inquiries, high-cost and disconnected systems of lead management, and needed a partner to trust with the leasing process.
Results
Improved ability to grow and scale, better customer service, and happier staff.
Success Story
---
We are NARPM affiliates.